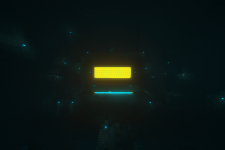 The Deep Dark Update
The Deep Dark has arrived on Casual!
Work alone or with a friend to uncover the secrets that lie below the surface, 60 Ancient Cities have been split between 6 different continents.
Once 1 Ancient City in each continent has been uncovered and the Warden has been defeated, players will get access to a new shop, so get out there and discover the cities from the past!


Item Display Block!
Introducing a new way to show off your rare items or spoils of war, these handy blocks are a friend to any worthy curator

More information about our new display block can be found here.


Spawn Update!
The Aftermath of the Windy Update, The Pirates have settled into the island and have set up a new tavern near the ship with a brand new shopkeeper,
The Barrrtender!
who has some
interesting
beverages on sale.
Also, new items have been added to various shops including calcite and amethyst!
New Warp!
The Weekly Challenge Podium has been moved to the warp zone which also introduces a new parkour.
(The Hall of Champions will open as a warp in a few days so keep your eyes on spawn)
We hope you all enjoy the update, if you have any suggestions for future updates please leave a suggestion
here
!
​
Last edited by a moderator: